Chiropractor Wichita for Family Wellness
Feel Your Best at Good Health Chiropractic & Acupuncture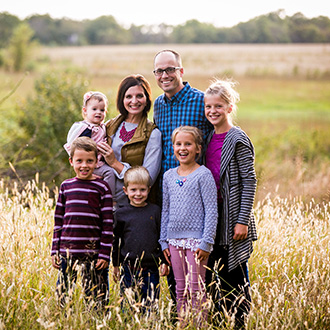 Wichita Chiropractor Dr. William Good provides the patients of Good Health Chiropractic & Acupuncture with cutting-edge wellness care, with the added benefits of modern acupuncture and clinical nutrition. He makes sure that every patient feels understood and supported as they embark on their journey to optimal health.
Experience Health and Healing in our Patient-Centered Practice
When you come to see us, we want you to know that we're your biggest advocate. Our fundamental approach helps the vast majority of our patients heal quickly and efficiently. Our patient-centered approach demands that we look closely at all the pieces of the puzzle and put them back together in a way that promotes healing and regeneration. We value partnership with our patients and the friendships that we've developed over the years. You can share your worries and concerns; we're never too busy to listen.
The Keys to Unlock Your Health Potential
We care for patients from every walk of life and in every age group, from newborns, children and teens to weekend warriors, parents and aging seniors. Our popular approach combines the best in chiropractic, acupuncture, clinical nutrition and lifestyle modification. These are the keys that help to unlock the door to your true health potential. Welcome to our chiropractic family! If you're in acute pain or just want to maximize your health, we can make a difference. You can count on us to help you feel renewed and reinvigorated. We have free parking and accept most insurance. Contact us today!
Chiropractor Wichita | Good Health Chiropractic & Acupuncture | (316) 613-2004