Meet the Team at
Good Health Chiropractic & Acupuncture
Get to Know Us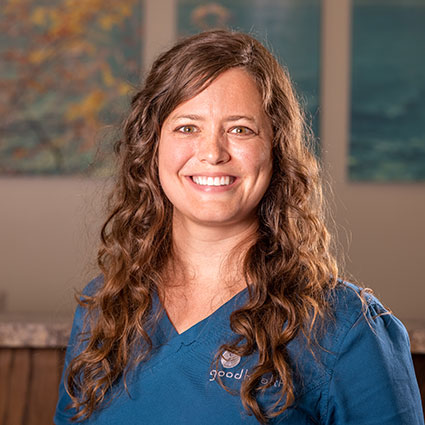 Angie – Chiropractic Assistant
Hi! My name is Angie and I have been working for Dr. Good since April 2015. I am the first person that you will speak with to schedule your appointments, and will be the first to welcome you to the office. I received a Bachelor's Degree from Kansas State University and I have worked in various customer service-related positions since graduation. I have advanced training through the Pinnacle Management Group, which trains world class Chiropractic Assistants.
I love building relationships with patients and watching as they progress through their treatment.
I have benefited personally from chiropractic care. I have had headaches all my life, but chiropractic has helped tremendously. I like being able to look back and notice changes in myself and other people.
When I'm not in the office, I like to spend time with my family and friends. I also like to read, bake and travel internationally whenever I am able to.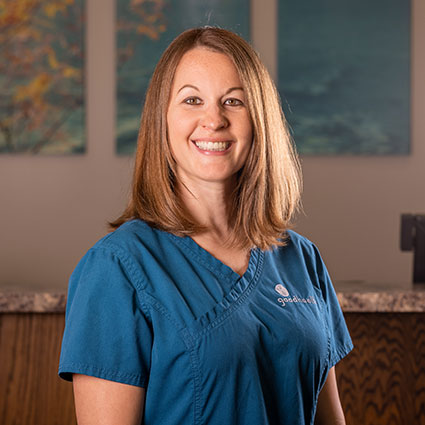 Susan – Chiropractic Assistant
My name is Susan and I have been with Good Health Chiropractic & Acupuncture since 2014. I've had several years experience in customer service before joining the practice, and I've benefitted from chiropractic care most of my life.
Chiropractic has helped me so much. I love seeing the positive change in our patients. Especially when new patients realize how great it is!
Outside of work, I am a wife and mother to three kids. I enjoy various activities associated with my family, including camping, and also craft afternoons with my friends. I look forward to meeting you and am ready to help!

Meet the Team at Good Health Chiropractic & Acupuncture | (316) 613-2004